Громадська приймальня
Шановні батьки!
На цій сторінці ви можете залишити свої звернення до керівництва школи, класного керівника чи учителів. Ви обов'язково отримаєте відповідь (коментар) на сайті або отримаєте відповідь по електронній пошті.
Регистрация

(23.03.2018г. 2:38)

Vandorn, Phil, Umul and Trano Sri lanka

(03.03.2018г. 18:14)

online slots

(03.03.2018г. 15:53)

Ugrasal, Grimboll, Konrad and Osko Mexico

(26.02.2018г. 13:21)

кредит на покупку автомобиля

(24.02.2018г. 23:43)

Залишити звернення
*
- обов'язково для заповнення.
Навігація
Новини
21.01.2011

Запущено нову систему управління контеном для шкіл

Систему розроблено в лабораторії інформаційних та комунікаційних технологій ФМГ №17 м. Вінниці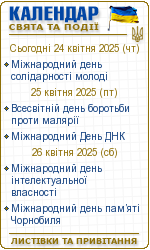 Контакти
Адреса: м.Вінниця, вул. Хмельницьке Шосе, 7, 12 поверх

Тел.:(0432)66-13-17

Email: vovrda1@ rambler.ru